Mission
Vision Marshalltown is a network of organizations and individuals committed to taking action that helps Marshalltown grow and prosper.
Vision
Marshalltown embodies the pride, passion, and purpose of a global community rooted in hometown Iowa quality of living.
We're dedicated to growing Marshalltown through the following growth strategies.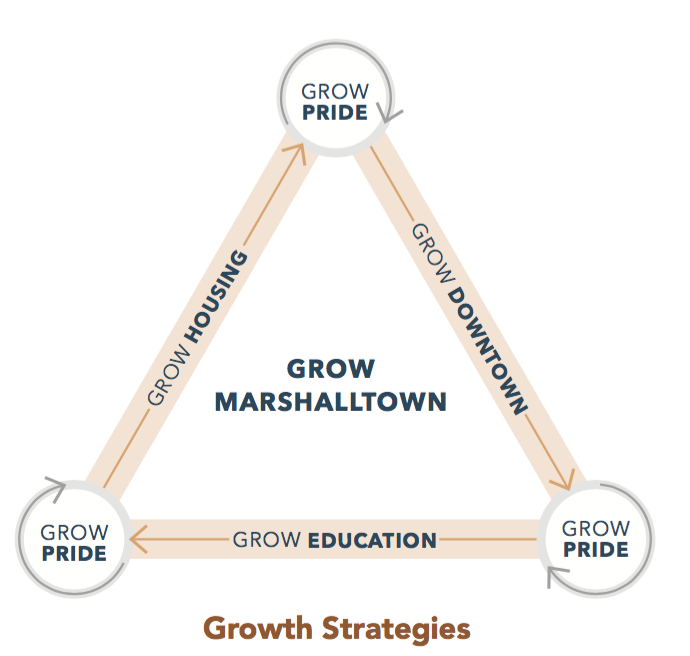 GROW HOUSING…our housing options are growing and improving.
GROW DOWNTOWN…our downtown is transforming in ways that help Marshalltown grow.
GROW EDUCATION…our District and Community College are growing because of the exceptional educational opportunities.
GROW PRIDE AND REPUTATION…our pride and reputation are growing, and fuel future growth. Marshalltown is known as a great place to live, learn, work, and play.